About the artist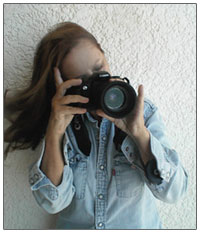 Maeve Hickey is an artist and photographer whose work in many media ranges from mysterious and luminous figures that inhabit intimate dreamscapes to moving photographs and assemblages that arise from a profound engagement with place and people, especially the Mexican/US borderlands and Ireland. She has exhibited extensively in Europe and the United States, and has been Visiting Artist and Fellow in many institutions. Her photographs have appeared in numerous articles.
In collaboration with anthropologist Lawrence Taylor, she published four books of photographs:
The Road to Mexico (1997), which was named as a "Southwest Book of the Year" by the Tucson Citizen and chosen as one of the best travel books of 1997 by the New York Times Book Review;
The Tunnel Kids (2001), which was named a "Southwest Book of the Year", Border Libraries Association; and
Ambos Nogales (2002).
Tales of the Desert Borderlands
Maeve Hickey's work is represented in institutional and private collections in Ireland, France, England, Belgium, the United States, and Mexico, including the Embassy of Mexico in Ireland and The United States Embassy in Ireland.
Well known for her photographs of the U.S./ Mexico border as well as her images of European pilgrimage, she divides her time between her studios in Dublin, Ireland and Tucson, Arizona.